GROUND CREW going POLLINARIA/ITALY
etoy is gearing up for another research trip to italy. this time 7 etoy.AGENTS (monorom, silvan, tabea, maja, pol, alberto and zai) flying in from cambridge, berlin, zurich and basle will explore memory culture, loss and decay at pollinaria, an experimental biofarming project in the region called abruzzo. together with 20 workshop participants the MISSION ETERNITY ground crew plans to take the long term project a step further.
a part of the abruzzo was hit by a massive earthquake last month. the destructive aspect of nature and mans strategies to fight, resist, use, and cope with this strong forces will be of interrest for etoy.
from the pollinaria website:
the MATRIX: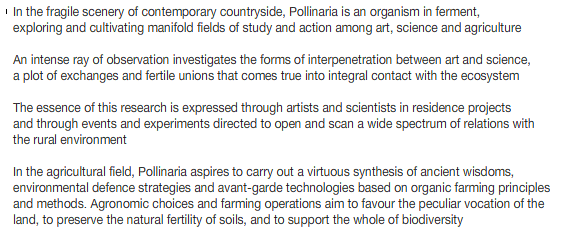 the SYSTEM:
the PLAN:
Comments
No new comments allowed (anymore) on this post.