SARCOPHAGUS landing in Zurich
Today, the
MISSION ETERNITY SARCOPHAGUS
landed in Zurich. After the launch of the mobile sepulcher last August in San Jose, CA, the SARCOPHAGUS will be shown publicly for the first time in Europe on May 24-26, 2007. MISSION ETERNITY proposes a new way of remembrance by building a community of the living and the dead in the form of an art project that ventures beyond the ultimate deadline.
By invitation of the
Tweakfest 2007
, etoy opens the SARCOPHAGUS and integrates the first mortal remains of a MISSION ETERNITY TEST PILOT. In an online voting, etoy.SHAREHOLDERS decided to integrate the controversial thinker and pioneer Timothy Leary into MISSION ETERNITY. His ashes will enter the SARCOPHAGUS during a ceremony that involves the molding into a cement block (
MISSION ETERNITY TERMINUS
) scheduled for the evening of Thursday, May 24, and the transfer of the TERMINUS into the SARCOPHAGUS on Saturday, May 26.
The public is invited to attend the opening of the SARCOPHAGUS following the keynote speech of Steve Wozniak at the Tweakfest. After Zurich, the SARCOPHAGUS will travel to
Motiers
, NE/Switzerland, where it will be open to the public until September 2007. etoy would like to acknowledge the support of Tweakfest, Lista, Swiss Life, Migros Kulturprozent, and Canon Schweiz.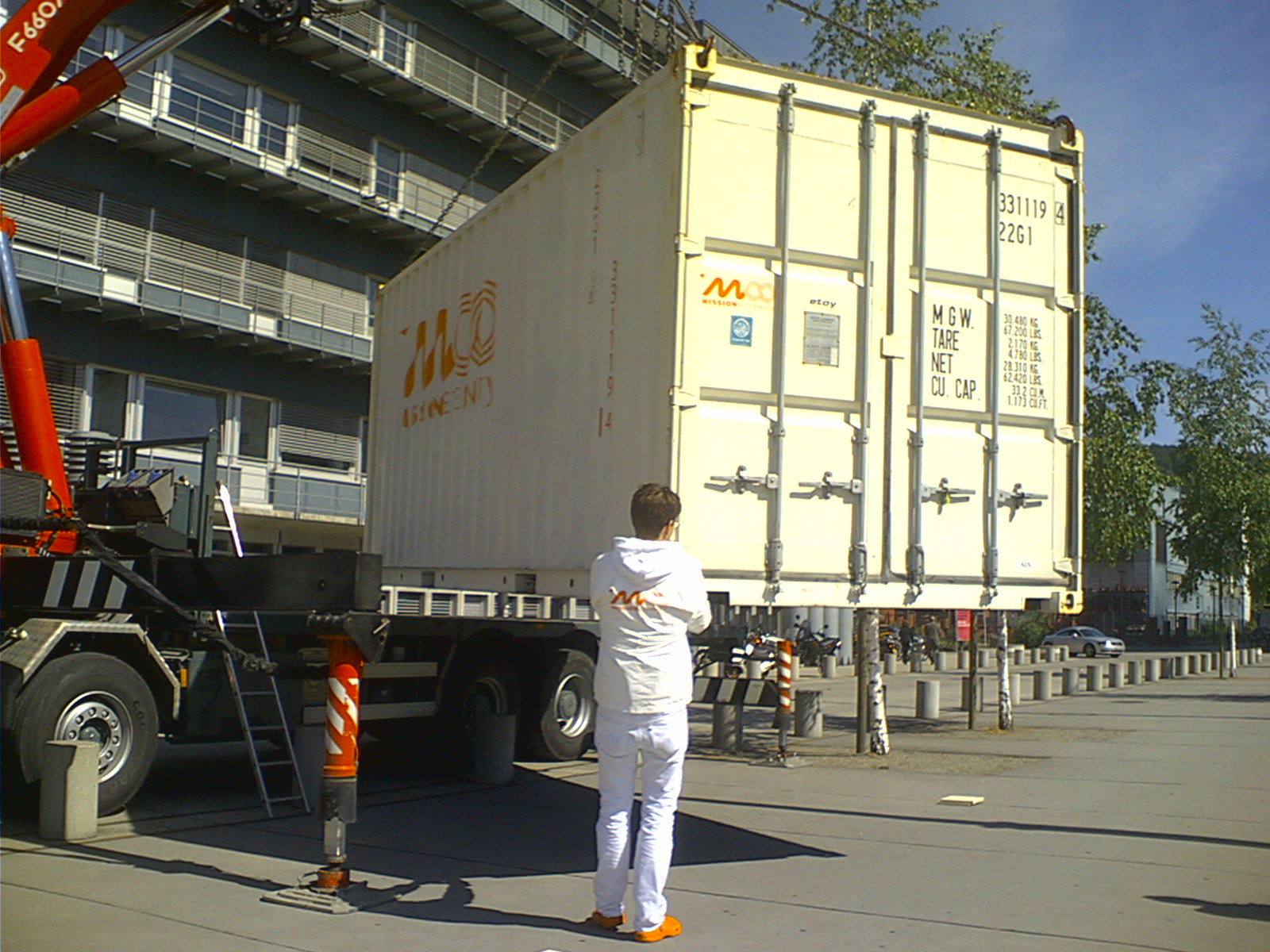 Comments
No new comments allowed (anymore) on this post.