etoy.TANK leaves PLATOON site in Berlin
Preparations during Monday morning on the PLATOON site...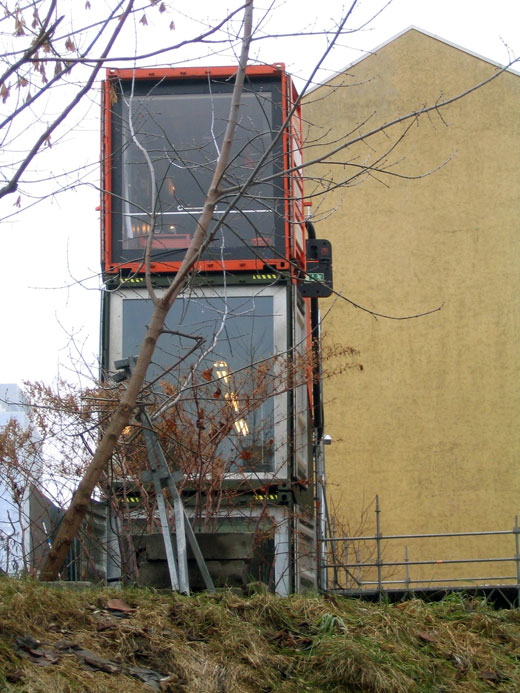 The the crane is there and the goodbye from our friends at PLATOON nears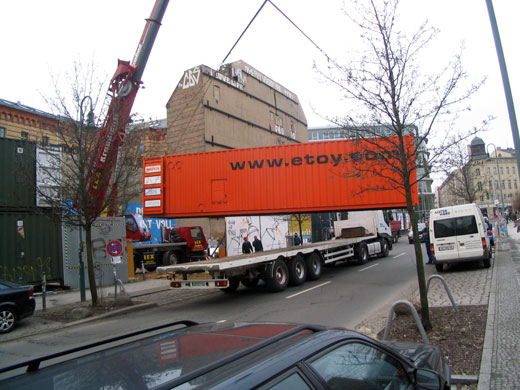 The PAINSTATION well secured for the trip to Zurich, Kaserne.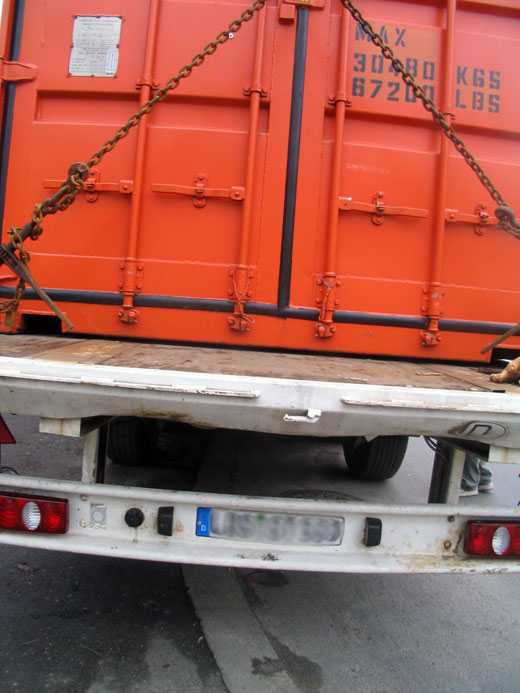 Goodbye dear friends from PLATOON and see you in Zurich!
Comments
@leo's @ 21.02.2006 22:21 CET (Trackback)
In der Schweizer PHPug tut sich was. Für den 20. März ist ein Meeting in Zürich angesagt. Wir sind wieder einmal zu Gast bei etoy. Der Tank ist nach Zürich unterwegs und mein etoy-kleinst-share (w ...
No new comments allowed (anymore) on this post.