zweiraumwohnung LIVE at etoy.PLATOON camp BERLIN
CONGRATULATIONS PLATOON-X-OFF / 36 YEARS!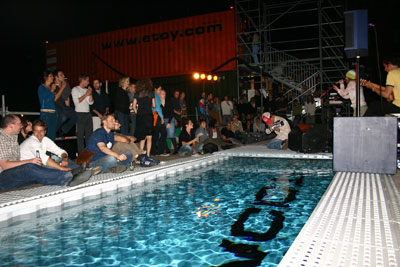 AND THANK YOU SOLDIERS FOR THIS CRAZZZY SUMMER IN YOUR LUXURY-OASIS IN THE HEART OF BERLIN. what an unforgettable place to be, work, relax, think, space out and .... drink ;-) ... yes: my 2m gay flight attendant secretary just booked 2 months betty ford clinic for me... it's probably a good idea to stop there for a blood cleaning session after burning man. you guys are hardcore. i think i would not reach 36 years if i would stay... hehe.
the zweiraumwohnung concert was great and the pool has to be used tonight!!!
etoy loves platoon. it was one of our best moves to come here -> or in our words:
it is a pleasure to do business with you.
THE RAIN COULD NOT KILL US and the pool ist voll!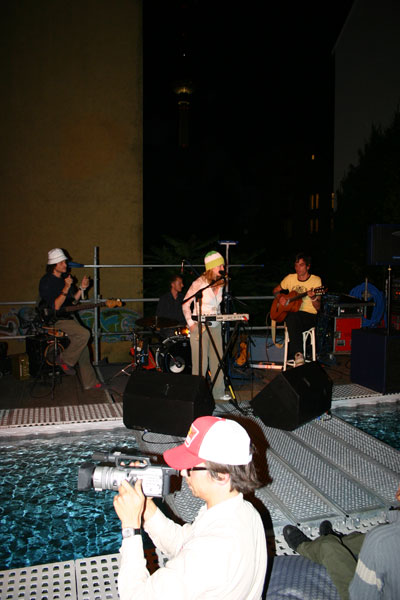 Comments
No new comments allowed (anymore) on this post.