Berlin operation launched
together with our investors, etoy.AGENTS officially launched etoy's summer 2005 residency in Berlin - plug-and-play on top of the
PLATOON
camp at Weinmeisterstrasse in downtown Berlin (Mitte).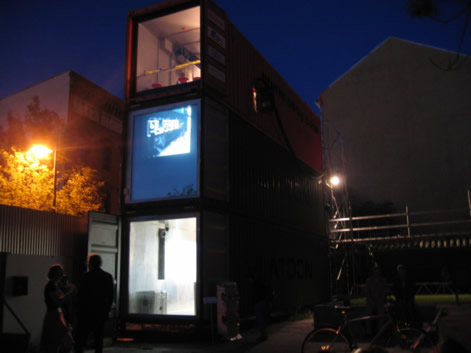 the PLATOON premises offer outstanding working and recreational facilities: network access, bar, lawn, sandbox, and pool. more than 20 new etoy.MICROINVESTORS climbed into the etoy.CARGO-TANK on Saturday night and learned first-hand about our upcoming operations.
Comments
No new comments allowed (anymore) on this post.