hildes reise / the new film by christof vorster
this weekend i went to the premiere of "hildes reise", the new film of christof vorster (director/author). miss monorom, one of his best friends, introduced me to him. since a few years he is also a good friend of mine and a loyal supporter of etoy. christof is one of the rare people who dont know much about the net but seam to really understand what our work is all about. on a meta level he is very close. i never saw one of christof's movies so i was nervous. i didnt know if i will like his work or not (i hate a lot of films... especially if they are emotional kitsch, too educational or goddamn funny ;-). monorom also attended the screening and later the release party. she even served as an extra in the film -> a barmaid hehe.
i saw christof's appearance in a tv talk show last week so i was prepared when the lights dimmed out: hildes reise is a story (fiction) about gay love and culture, narrow minded families, money, friendship, aids, valediction and the last will. yea yea...fucking heavy stuff ...and a perfect ground to end up in total emotional kitsch. i was a bit worried for my friend ;-)
the following 87 minutes were just wow! it is all there: high end craft, exceptional actors, tension, entertainment and drama (hardcore / but not overplayed). it's the substance and the very personal approach of the story, respectively the way the crew managed to deal with the sensitive topic, that turn this film into a valuable witness of a unique epoch. the story obviously is about christof's own life and the life of lots of his friends who are HIV positive. the struggles, disasters, the pain and loss ... but at the same time also about the unbeatable style, savoir vivre, dark humor and self irony of gay culture. the dosage and interplay of these elements is breathtaking. terrific pictures and actors (especially oliver stokowski, well known as detective in german tv and michael finger) burned themselves into my brain.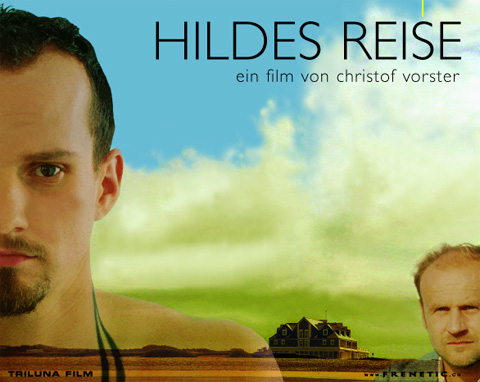 i am still extremly touched and the 10% gay part in me feels very proud of venturesome gay guys like christof. a world without them and their art, parties, lifestyle and courage to be different and to survive would be terribly boring. incredible that there are people out there who think its a defect to be gay.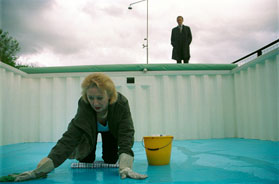 OFFICIAL WEBSITE "HILDES REISE"
Comments
No new comments allowed (anymore) on this post.