LOT-EK MDU container
Last weekend I went to see the
LOT-EK
exhibition at
UCSB
(university of california santa barbara). LOT-EK has developed their
MDU
(mobile dwelling unit) container system as a solution to nomadic global culture. Like much of their work the solution is resourceful, well crafted and involves an intelligent use of technology and materials.
One shipping container is transformed into a Mobile Dwelling Unit. Cuts in the metal walls of the container generate extruded sub-volumes, each encapsulating one live, work or storage function. When traveling, these sub-volumes are pushed in, filling the entire container, with each other and leaving the outer skin of the container flush to allow worldwide standardized shipping.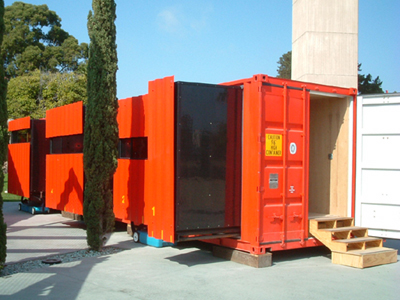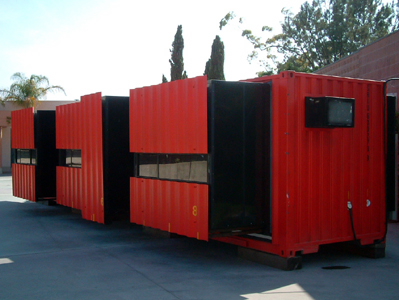 Comments
No new comments allowed (anymore) on this post.